Have you ever searched for outdoor LED lighting Salt Lake City, and saw an overwhelming amount of websites and articles? Let us make the choice easier for you. Our lighting experts have years of experience behind them and will help you design a lighting display that outshines your competition.
Even though one shouldn't judge a book by its cover, let's face it — we all do it sometimes. If you are a business owner, the way you decorate the outside of your store can make or break your business. With that said, there's nothing like a spectacular and tasteful LED display to attract new customers.
Permanent lighting solutions feature LED lights, which are high-quality, durable, and customizable. Although most people think that you can only use these lights during Christmas — that couldn't be farther from the truth. You can set up your permanent LED solutions any time of the year, and make your display more or less festive with a wide selection of pre-programmed designs. You can also customize the colors and patterns to create your own signature design.
Benefits of Outdoor LED Lighting
High-Quality
LED bulbs are made to last, and feature superior quality, especially compared to traditional ones.Their reliability makes them the first and only choice of every professional lighting company. They are built to last and can survive low temperatures, heavy blizzards, and extreme rainfall. Also, they are virtually unbreakable and thus last longer.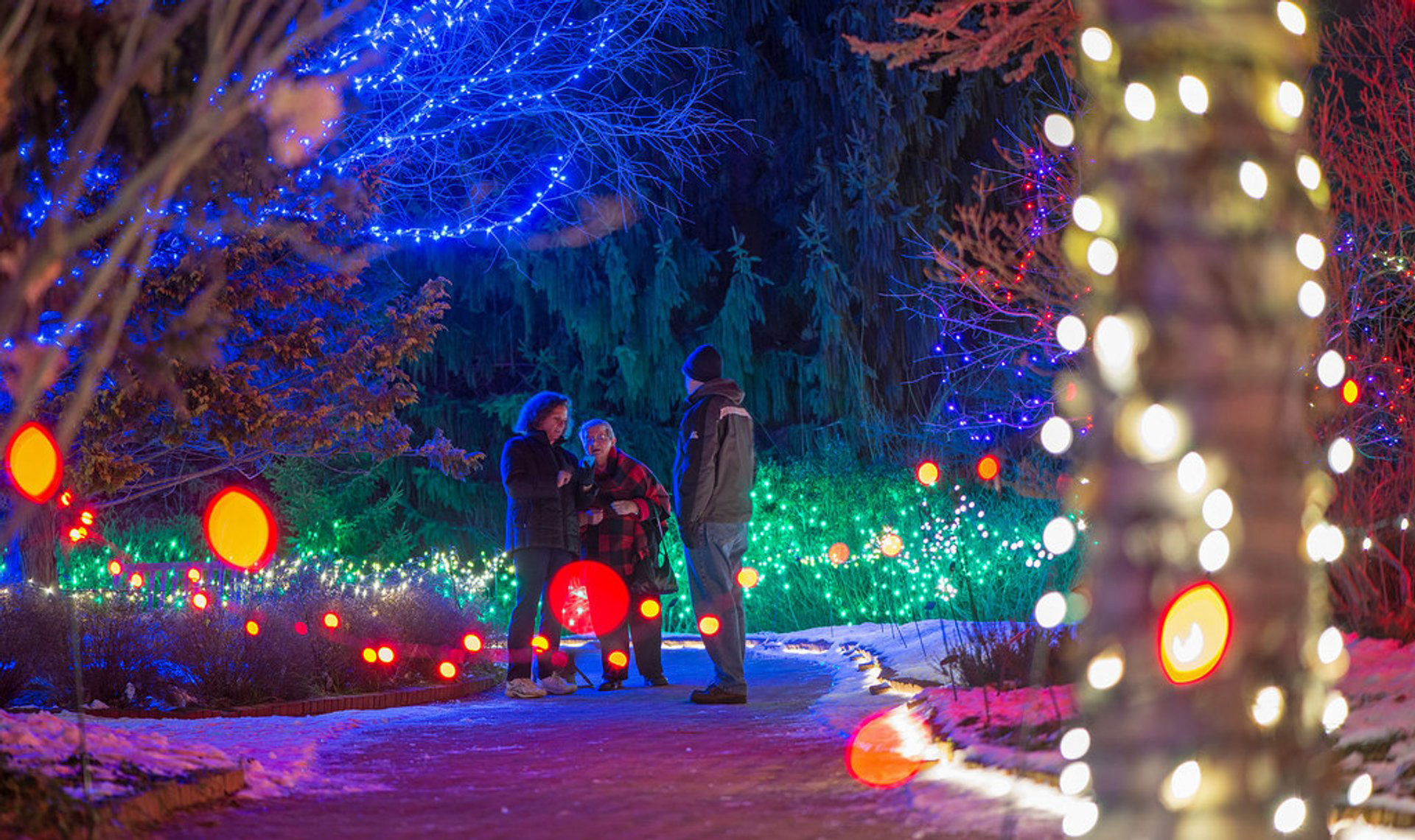 Compared to regular lights, LED bulbs consume much less energy and hardly give off any heat, making them the safest choice for any environment. LEDs last much longer than traditional bulbs, and require little to no maintenance.
Customizable App Settings
Permanent lights provide a control board that allows you to manage everything from a control box or an app. The app allows you to easily control when the lights go on and off, and create a lighting schedule.
Permanent lighting solutions also come with a variety of pre-programmed designs. They are specifically created for all major holidays, such as:
● Christmas
● Easter
● Valentines Day
● Thanksgiving
● Memorial Day
● 4th of July
● St. Patrick's Day
● New Years Eve
The best part, however, is that you can use your new lighting system all year round, while saving money.
Save Money and Power
As we mentioned, LED bulbs use little energy and hardly give off any heat. Incandescent bulbs release a whopping 90% of their energy as heat, and they can easily reach high temperatures and start fires.
On the other hand, LED's consume as little as 75% of energy and are much safer to use, according to the U.S. Department of Energy. Also, they're much cheaper to run compared to both fluorescent and incandescent lights.
Because LED's are a permanent solution, you will save money on not having to install and take them down every year. Lastly, you won't have to spend money on maintaining and replacing them every few months.
Final Thoughts and Considerations
The only downside to setting up outdoor LED lighting is that it's complicated to plan, design, and install on your own. But, if you hire an expert, they will listen to your needs and ideas and incorporate them into an amazing lighting display for both residential and business properties.
If you live in Utah and love decorative lights, you've come to the right place. Our outdoor LED lighting Salt Lake City company is well equipped and employs experts with over 30 years of installation experience. But, if you're not sure beautiful lighting is in your budget — you can call us and schedule a free estimate and our experts will assist.
Other Helpful Lighting Information
Contact Us and Schedule a Free Lighting Estimate
More About Installing Lights at Your Business
Learn More About Our Installation Process