Christmas is the time for presents, good wishes, and most importantly, fabulous lights that make your house stand out. Utah is particularly famous for its Christmas festivities, which make it a perfect place for holiday lovers. But this reputation might put pressure on you — what if you want to contribute but feel tired of having to set up lights each year? Forever Lighting has just the solution for you — permanent holiday lighting in Utah.
Why You Should Go Permanent
Holiday lights brighten up your neighborhood during Christmas, but it's such a hassle to put them up and take them off year after year. It probably takes you several hours to do that, and you can't help but imagine what other things you could be doing instead.
But if you choose Forever Lighting, you will never have to go through this again. Our team specializes in indoor and outdoor holiday lights and in making your ideas become reality. So don't worry, you won't be stuck with generic Christmas lights — our customers' wishes come first.
Our lighting will make your home dazzling during Christmas, but it can become completely invisible once holidays end. Simply turn off the lights, and you won't even notice that the bulbs are there. It's convenient and time-saving, and you won't regret it.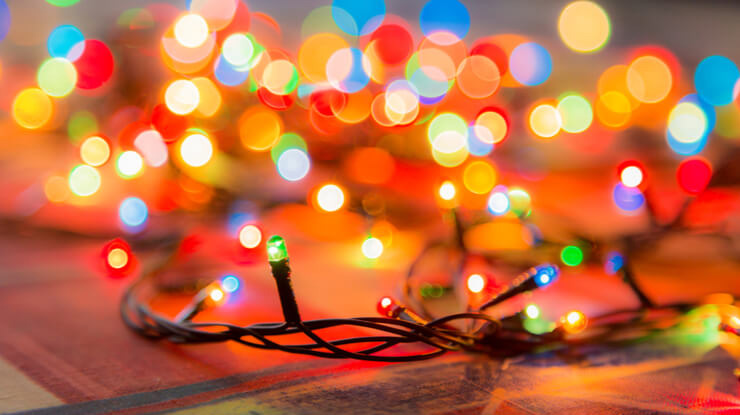 What Forever Lighting Offers
We want to make your experience with holiday lighting as pleasant as possible, so we offer you a few more benefits.
LED Bulbs
Do you want Christmas lights without paying enormous electricity bills during the holidays? Here at Forever Lighting, we use highly cost-effective LED bulbs. They use much less energy than regular bulbs and they are far more durable — you don't have to worry about what might happen to them in the rain or snow.
My Ever Light App
When we set up your lights, we will also install a control box in your garage. You can use it to choose the color of your holiday lights, as well as their patterns and frequency. But if you don't want to go to your garage whenever you want to change something, you can install My Ever Light App.
My Ever Light App will allow you to control every aspect of your Christmas lights from your phone. It's user-friendly and convenient, but if you aren't sure how to use it, our team will help you.
Zoning Options
Forever Lighting understands that you might want different light colors or patterns in different areas of your house. For example, you might want traditional white lights on the front of your home, but fun and eccentric lights in the garden. With our zoning options, you can customize your lights even further and make each zone entirely unique.
Start Your Holidays Right
If you want the best holiday lighting in Utah, Forever Lighting has just what you need. Not only will you save yourself plenty of time, but you'll get gorgeous and customizable lighting which will bring every holiday, birthday party or celebration to life.
Why Go Permanent Lighting VS. Traditional Lights
Set Your Business Apart and Go Permanent Holiday Lights
Affordable Holiday Light Installation Company
Why Chose Decorative Holiday Lighting For Your Home?