If you are looking for a trustworthy holiday lighting company in Salt Lake City, look no further. Forever Lighting, one of the front-runners in the business, can make any house look like it came from a Hallmark Christmas movie.
Setting up holiday lighting in the winter by yourself can prove to be exhausting, especially in Salt Lake City. The winds are strong, snow and ice can pose a great risk of injury, and the wiring on cheap holiday lights can corrode easily. That's why permanent lights are the best solution for every home or office, as they carry none of these risks.
And not just that — permanent, professionally installed holiday lighting will actually save you money in the long run. You won't have to climb up on the roof each winter or worry about replacing broken lights. On top of that, you'll minimize the risk of creating a short circuit, which happens more often than you'd think with cheap holiday lighting.
Permanent Holiday Lighting: What To Consider
Installation
For starters, you don't have to worry about installing permanent holiday lighting because you're not the one installing it. Instead, a team of trained professionals will do all the work and make your house shine. In addition, they'll find a perfect place for your light controller and set it up. Finally, the team will help you install the smartphone app and show you how to use it.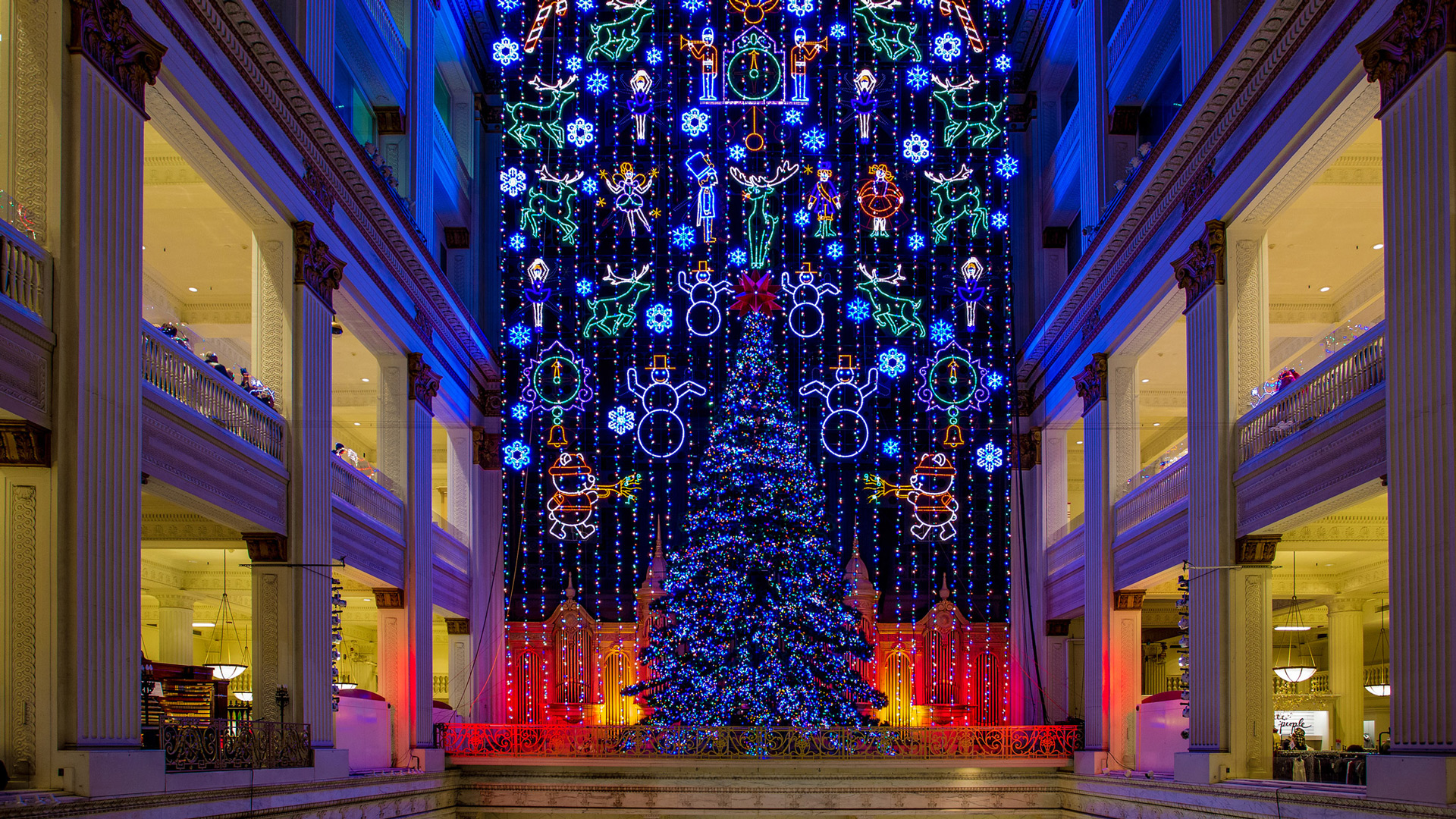 If you can, you should do the installation before winter, as it's safer and takes a lot less time. Besides, it will save you some money on labor costs.
Ease Of Use
Permanent holiday lighting consists of three basic elements:
Smart multi color LED light strips encased in a weatherproof housing
App Wi-Fi enabled controller
A smartphone app that you use to turn the lights on and off, change colors, patterns, etc.
In most cases, your only interaction with the system will be through the app. Fortunately, it features a simple and intuitive interface, so you should be able to figure it out quickly.
But even though it's simple, the app is packed with features, and it gives you a wide variety of different options. You can choose from hundreds of colors, dozens of patterns, and up to four different lighting zones.
Reliability
Unfortunately, lighting systems are prone to software and electronics glitches. Be that as it may, most of the glitches can be easily solved, and you can find tutorials on how to do basic repairs. Also, you can always call us for help and advice. If needed, we'll send over our maintenance crew.
Get Your Own Forever Lighting Today
Despite the fierce competition, Forever Lighting holds a steady reputation as a professional and reliable holiday lighting company in Salt Lake City. After all, we've been around for decades and offer a 5-year warranty as well as a free estimate based on the size of your house. So, if you'd like to give our permanent lighting a chance, feel free to give us a call and find out more about our services.
Need More Lighting Information for Your Business Holiday Lights?
Get a Free Holiday Lighting Estimate Today
Want to Set Yourself Apart From Your Competitors?
Know Your Footage and Want Pricing Online?