Salt Lake City is home to many different firms that sell LED lights for various holidays. However, when it comes to the best commercial holiday lighting installation company, few can beat Forever.lighting.
Forever.lighting offers an amazing selection of high-quality LEDs in over 300,000 different colors. Our experts have worked in the industry for over 36 years. Their experience has resulted in hundreds of festively lit homes and thousands of satisfied customers.
What Do We Offer?
As a commercial holiday lighting installation company, we provide a vast selection of different fixtures. Popular holidays like Christmas, the 4th of July, and Valentine's Day deserve nothing but the best and brightest.
But we also cover other, small-scale events. Getting proper lights for that important barbecue or your child's high-school graduation is not easy. But we will give you fantastic LEDs that will blend into your home and brighten up your holiday.
Putting The 'Commercial' In 'Commercial LED Installation'
Of course, we don't just cover private homes. Businesses and corporations can really benefit from LED decorations around the holidays too. After all, it'll attract customers and leave a lasting impression. Sadly, lots of business owners tend to skimp on that. They simply get the cheapest lights, no matter how poorly made they are.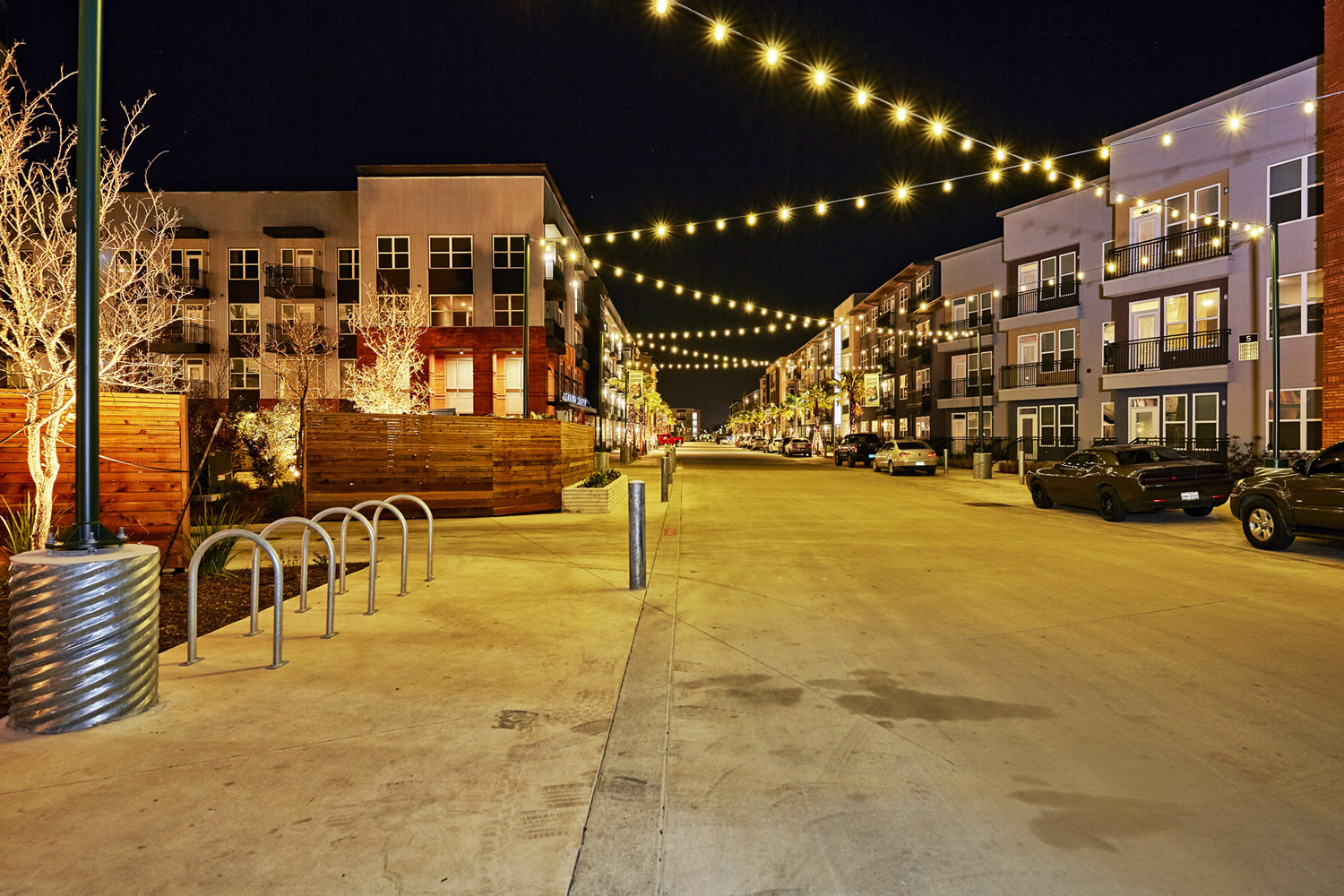 As a commercial holiday lighting installation company, we focus on both the exterior and interior LEDs. However, our focus is on permanent fixtures. With our experts hard at work, you will get top-notch lighting at a reasonable price. But more importantly, it will last you for years. Naturally, we'd have to scale it down for small businesses like gyms, coffee shops, and burger joints. However, a huge mall or a sports hall will look revitalized after our "treatment."
Why Invest In Permanent Lighting?
Think about it from a business point of view. Do you lose money if you buy new Christmas or Easter lights every year? And just how wasteful is it to constantly throw them out and put new ones up? In fact, how much time will we lose as a company if we have to spend hours decorating the business alone?
With that in mind, allow us to argue the case for permanent LEDs. First off, you get high-quality LED fixtures that will attract more crowds, ergo earning more revenue. Next, there's the fact that you won't even see our lights when the holiday season is over. Our team is so skilled at setting things up that the lights will blend in with the store. Then there's the fact that you can reuse the lights. After all, you can use a specific set of LEDs throughout the year during special events like sales. Finally, you don't have to spend hours removing them or putting them back up. It's tedious and loses you a lot of time and money in the process.
How Quick Is The Process?
The process of installing the lights is simple:
Once you contact us, we schedule a free meeting
During the meeting, we measure your business space and provide you with a rough price estimate
When we reach an agreement, we schedule the date and time to install the lights
The experts at Forever.lighting will manage everything in less than a day, though that timespan might vary depending on the size of your business space.
If you're interested in getting the best commercial holiday lighting installation company services, contact Forever.lighting today.
Looking For Additional Information For Lighting Options?
Set Yourself Apart With Commercial Christmas Lights
Commercial Outdoor Lighting Makes Your Business Pop
Interested in a Free Lighting Quote For Your Business?