In the USA, we're fortunate to be diverse enough to celebrate a wide variety of holidays. From Christmas and Easter to Hanukkah and the 4th of July, we don't lack celebrations. And every good celebration deserves some splendid lighting. Should you happen to live in or near Salt Lake City, you can find the best commercial holiday lights at Forever.lighting.
What Do Commercial Holiday Lights Entail?
"Commercial holiday lights" is a blanket term for lighting used as decoration during special nation-wide occasions. In other words, it's LED light setups that homeowners put up during Christmas, Halloween, etc.
But not all lights are the same. As of 2020, permanent LED fixtures have increased in popularity for several reasons. First off, regular holiday lights don't last long and tend to break down quickly. We can all agree that there's nothing more depressing than seeing lots of unlit spaces around the house during the holiday. Next, the setup will be almost invisible to an onlooker. An expert lighting company will seamlessly install your lights so that they don't stick out throughout the year. Finally, a permanent fixture is exactly what its name suggests — permanent. You don't have to remove it after the holiday's done. More importantly, you can switch it on and off at the tap of a button.
There's a reason we said "tap" instead of "click." Most permanent LED lighting is linked to a smart device via an app. The company experts will set the lights up based on the area and the shape of your house. Next, they will install all of the necessary tools that connect to your smart device of choice. Whenever you need to switch the lights on, just fire up the app, and you're good to go.
Why Would You Need Commercial Holiday Lights?
In a country as diverse as the USA, there are lots of holidays that can be made brighter by permanent LEDs. Some of our most popular choices include:
Christmas and New Year's lights
4th of July lights
Thanksgiving lights
St. Patrick's Day lights
Easter lights
Memorial Day lights
Valentine's Day lights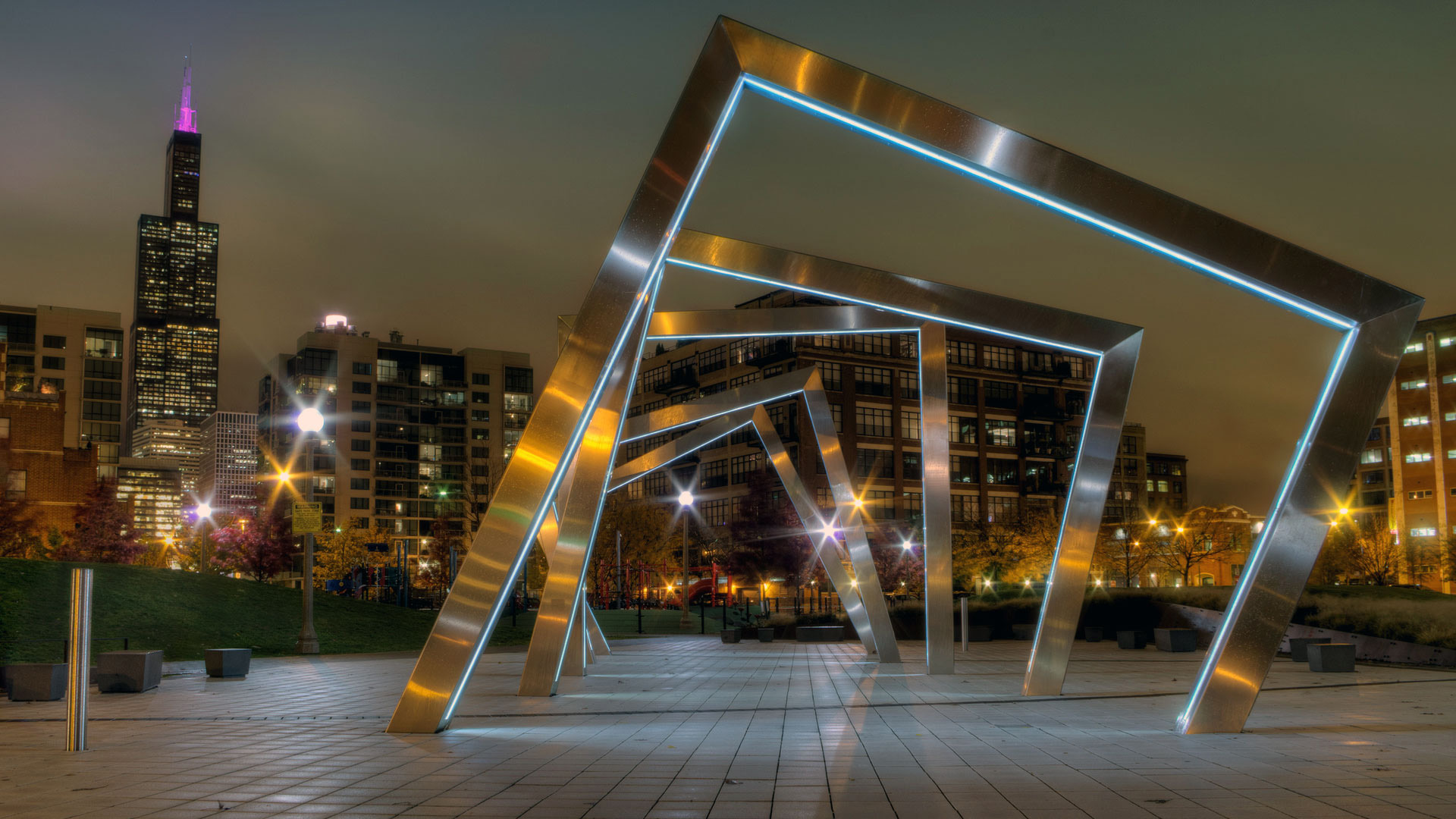 Each of these lighting sets come with pre-programmed colors and patterns depending on the holiday. But what's the one thing they all have in common, though? Every single one of them is durable, long-lasting, and doesn't eat up a lot of power. Installing, removing, and replacing cheap holiday lights is tedious, and it can cost a lot of money. However, an LED setup is a one-time investment that will last you for years.
What About Special Events Not Related To Holidays?
Of course, not every holiday is a public event, and lighting companies know that well. That's why they provide the clients with custom commercial lights for special occasions. Are you having a barbecue or a birthday party? Do you need some lights to brighten up your business during a sale? And what about weddings, graduations, homecomings, or baby showers? Don't worry — any special occasion can get a custom light setup.
How Quickly Can You Install My Lights?
With Forever.lighting, the process of getting what you need is simple and quick. First, you give us a call, so we can schedule a meeting for a free estimate. After that, we visit your home and take some measurements to see how big the area coverage will be. Finally, based on the data we have and the price estimate we provide you, we can schedule the installation and finish the job in a single day.
Here at Forever.lighting, we've been in the industry for over 36 years. During that time, we've gathered together a dedicated group of experts that deal with holiday lights installation. Our team is at your disposal, ready to provide you with some of the best lighting in Utah.
So if you're interested in getting the best commercial holiday lights, do give us a call. We'll be with you every weekday from 8 a.m. to 5 p.m.
Long Lasting Holiday Lights That Make Your Business Pop, Read How
Save on Power With Exterior LED Lighting
Get a Free Commercial Lighting Quote Scheduled
Drive More Traffic To Your Business With Outdoor Lighting