With that next major holiday around the corner, you need to think about decorating your home or business, getting into that special festive mood. And that mood is made all the better with some lighting. So if you live anywhere in or around Salt Lake City, Forever.lighting is the top holiday lighting company nearby.
What Can You Get From A Holiday Lighting Company Nearby?
A lighting company will provide a wide selection of products for any occasion. Depending on who the client is, these fall under one of two categories: commercial and residential lighting.
Residential Permanent Lighting
Few things can compare with the feeling you get when you pass through a neighborhood during the holidays. Festive cheers are everywhere, people are in a good mood, and their houses all have that familiar look that reflects the holiday you're celebrating. Getting the best exterior permanent lighting is a huge part of it.
However, it's not just what's on the outside that counts. Experts in lighting will work hard on installing high-quality interior LED lights, complete with a control box and Wi-Fi connectivity. Remember the few things that can trump a festive-looking neighborhood? Well, one of those few is the interior of a house fully lit with bright, durable LEDs. Breathtaking inside and out!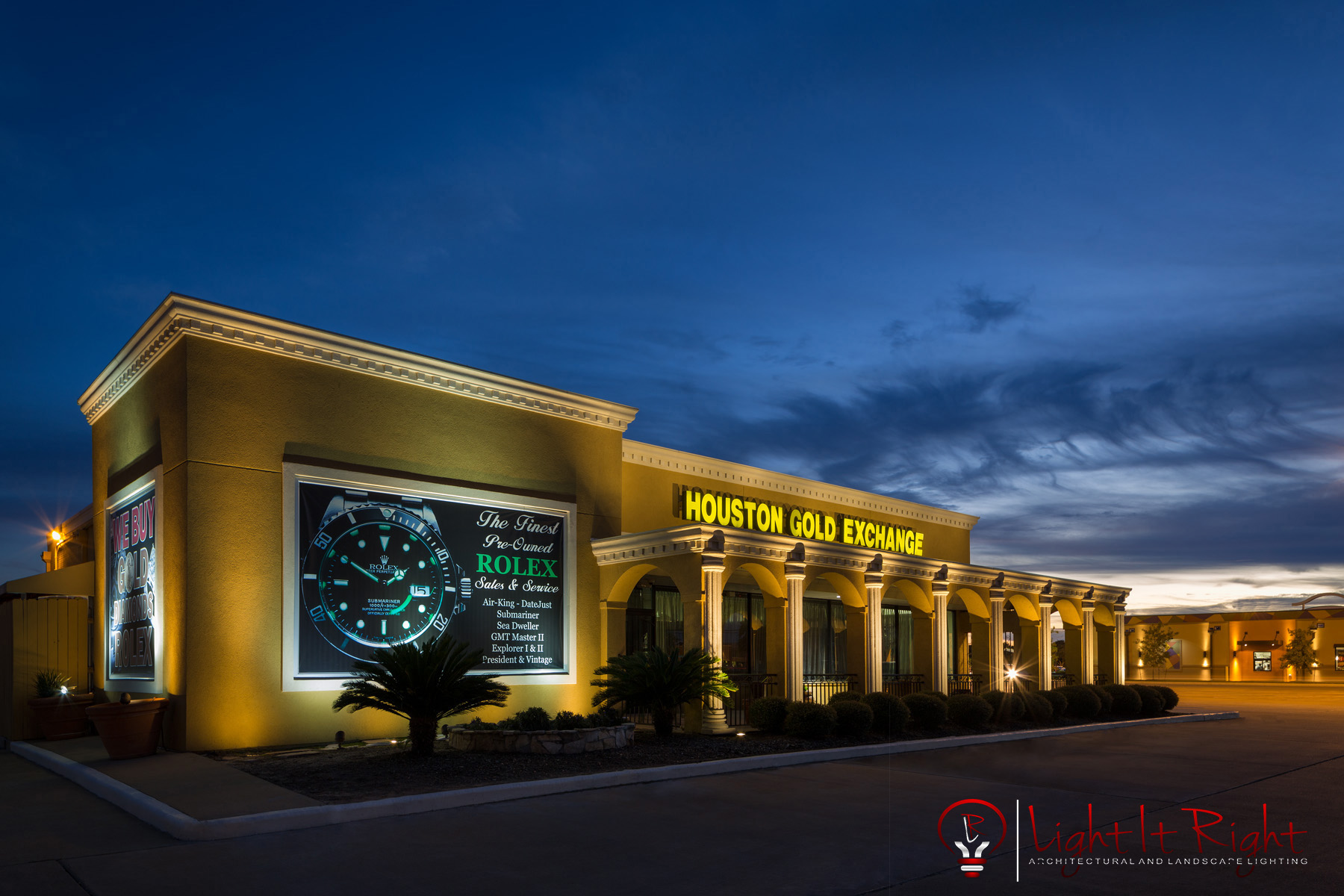 Nearly every holiday lighting company covers most major U.S. holidays including:
Christmas
Easter
Thanksgiving
Halloween
4th of July
Birthdays
New Years
However, you can also get a custom lights setup during special, non-holiday events. A wedding, a birthday, or an anniversary can stand out in perfect lighting. Interestingly, so can the "minor" social events such as barbecues and family get-togethers.
Commercial Permanent Lighting
A holiday lighting company will always try to have the locals' backs and to improve upon the spirit of the neighborhood. One way they do it is by selling and installing high-quality LED lights.
Imagine a huge mall at Christmas. It's covered top-to-bottom with cheap lights that flicker and crack every now and again. How sad does that look? It's safe to say that not too many people will be motivated to shop there. But then, let's add some high-quality LEDs to the mix. Tens of thousands of colors beaming to the shoppers, letting them know that their favorite mall is prime and ready for Christmas — that sounds like an outright win.
Of course, it doesn't have to be a mall. It can be a burger joint, a shoe store, a haberdashery shop, or a bakery. Whatever the business might be, a holiday lighting company nearby will provide the LEDs to them.
What Is Permanent Lighting And Why Use It?
Permanent LED lighting is a system of lights that you only need to install once. Once you do, you can switch it on and off whenever you need to, for any occasion. In addition, you can do it using a smart device from any point of your residence.
These permanent fixtures are amazing because of how economic and time-saving they are. You no longer have to waste money on poor lights and spend hours putting them up and taking them down. In addition, the LEDs used for the fixture blend with the surroundings perfectly. In other words, you will barely notice that they're there once the holidays are over.
So, are you interested in a holiday lighting company nearby with permanent LED fixtures? If so, contact us at Forever.lighting every weekday from 8 a.m. to 5 p.m.
Take a Look at These Informative Lighting Articles
How Do Permanent Lights Drive More Traffic to Your Business?
Need More Information, Take a Look at Our Other Lighting Services
Plug and Play, How It Works