If you want your home to be beautifully decorated all year round — call us for your Christmas lights installation in Utah. Christmas decorations light up homes nation-wide and start the holiday season on the right note. However, even if you know exactly how you want them to look, there are so many things you have to think about before installing them.
Install Your Christmas Lights In 3 Easy steps
Have you ever wondered just how difficult it is to put up those gorgeous Christmas displays you see every year? If it looks like a lot of time and hard work goes into this — it's because it does. However, our experts will perform your Christmas lights installation in Utah in 3 easy steps.
Call Us For A Free Estimate
Whether you have a fully thought out plan or haven't decided on a design yet, we can come to your home and give you a free estimate. We will work with you closely to make sure you have the display possible.
Select Your Lighting
Arguably the best part is exploring and thinking of new ways to incorporate lighting solutions in your display. You can opt for a more low-key, elegant design or go all out with a multi-color light show. Whatever you choose, we guarantee you will have one of the best Christmas lights installations in Utah.
Schedule An Installation
Once you've settled on a design, find a date that works for you and our experts will be there to set up your beautiful display.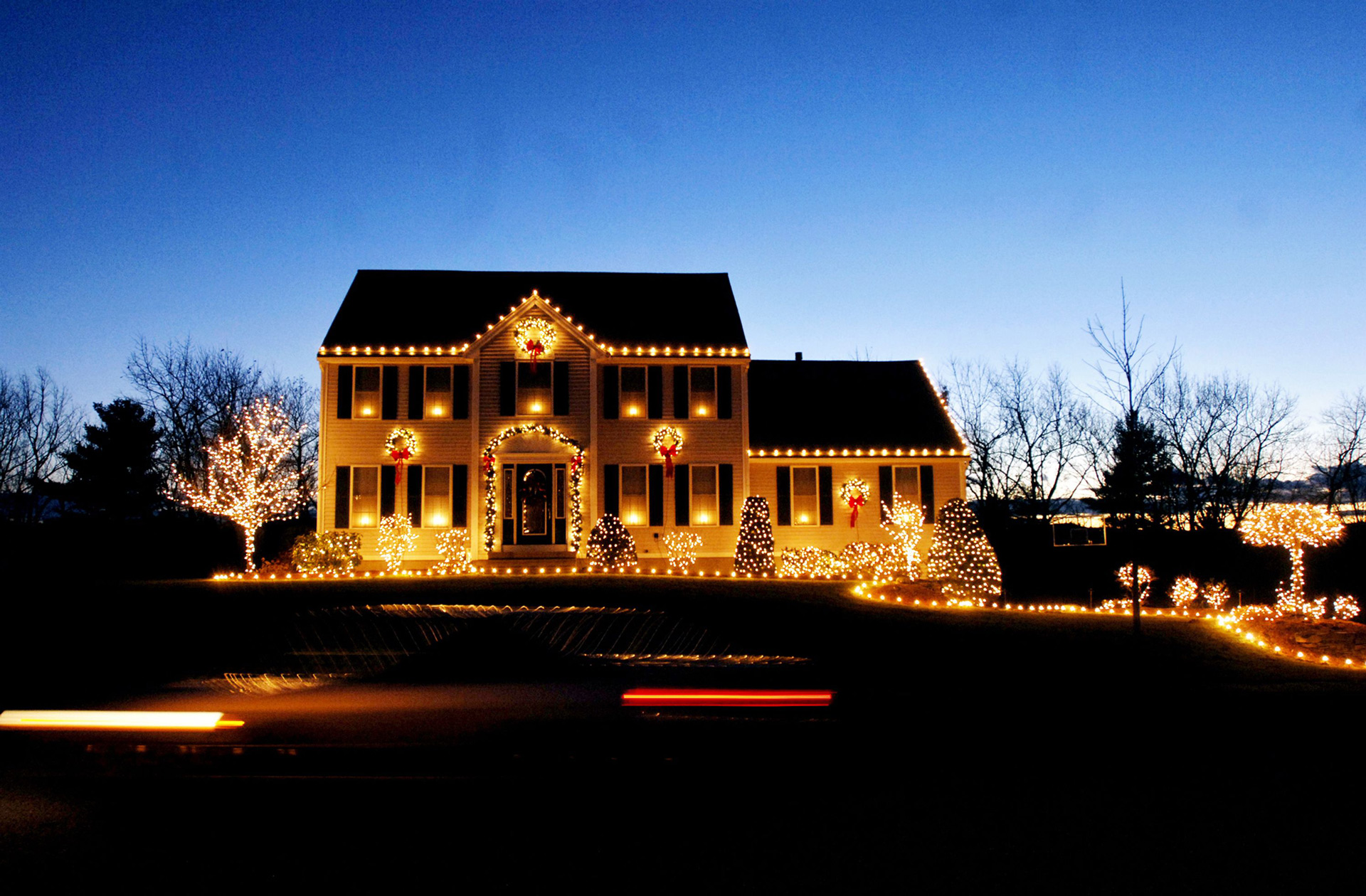 Our Services
We work with both commercial and residential properties and offer permanent lighting solutions. To ensure the safety of your home, we use commercial LED lights. These lights are extremely energy-efficient, hardly give off any heat, and extremely durable. Also, because they are designed to be long-lasting, they can withstand extreme weather conditions and a lot of wear and tear.
Residential Permanent Exterior Lighting
If you're sick of climbing up on your roof to set up and take down your Christmas lights every year — check out our commercial exterior lighting solutions. Permanent lighting will save you a lot of time and energy. Also, it's a much safer solution compared to the cheap lights you can find in a store, and the whole process is monitored and performed by our experts.
You will no longer have to risk your life for a couple of months of fun; in addition to being permanent, our lights are also customizable for every occasion. You can change the pattern and design whenever you want, and use them for Valentine's Day, Easter, or the 4th of July.
Permanent Commercial Interior and Exterior Lighting
Although we're not supposed to, most of us do judge a book by its cover. A good-looking exterior will command attention and drive in potential customers. Especially during the holiday season, people want to feel the festive spirit wherever they go. We offer permanent interior and exterior lighting for commercial properties, which will make both you and your customers happy.
As we mentioned, the beauty of our permanent lighting solutions is that they are highly customizable and can be used all year round. You can opt for patterns designed specifically for festive events, or go with something more neutral for everyday use. You can also set up multiple lighting zones and use them differently. For example, your exterior lights can be bright and colorful, and your interior lights can be more subtle.
Call Us For Free Lighting Estimate
We offer full-service Christmas lights installation in Utah, and we will be there for you every step of the way to ensure you're happy with the end result. If you want to beautify your home instantly and for years to come — call Forever Lighting.
Check Out These Helpful Lighting Links
Schedule a Lighting Installation
How Does Holiday Lighting Benefit Me?
Consider Permanent Christmas Lights